Orchestra Day and Young Musician Competition
ORCHESTRA DAY
Each year we run a day of music making with students from our feeder schools along with Woolmer Hill students, which culminates in a massed orchestra performance in the evening. Parents are invited to hear the performance and see what the students' hard work has accomplished.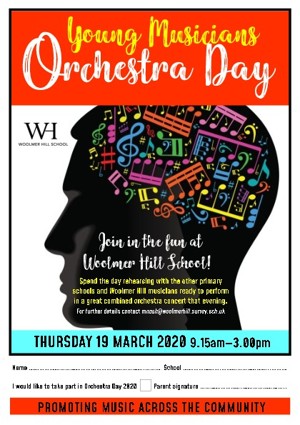 YOUNG MUSICIAN COMPETITION
Each year students enter the Woolmer Hill Young Musician competition, with a huge array of talent on display. Entries are invited in three categories; Junior Solo, Open Ensemble and Senior Solo. A guest judge is always invited to announce the winners in each category and give students useful feedback.