BBC Young Reporter
BBC Young Reporter Competition is a journalism project for students aged 11 to 18 across the UK. It's a unique extra-curricular opportunity to share story ideas with BBC journalists, producers and programme makers, with the best ideas being selected and broadcast across the BBC on television, radio or online.
News articles produced by our students for the competition are published here for you to enjoy as well as being sent to the BBC.
Famine in Yemen - March 2020
Famine in Yemen
Yemen, a country at the Southern end of the Arabian Peninsula in Western Asia, has been under a civil war for more than 5 years now. The civil war started in 2014 when Houthi insurgents - Shiite rebels with links to Iran - took control of Yemen's capital city Sana'a, demanding lower fuel prices and a new government. The war is between the Houthi rebellion and Yemeni military that began in Northern Yemen but has now escalated into a full scale civil war.
The impact of this civil war is catastrophic: starvation of the country's people; an increase of women and girl sexual abuse by 63%: restrictions of food and reporters/Charity workers entering Yemen; detainment of people including children; recruitment of children for the military and unlawful air strikes in cities.
2 million children in Yemen suffer from malnutrition due to the fact they cannot find any fresh food or even any food at all. 85,000 children have already died due to starvation and there 2million others who could die of it too.
In 2017 on 15th March the BBC went over to Yemen, before the entry restrictions were put in place, and found 5 month old Noureldin severely malnourished and on her death bed. Her parents couldn't get her to a hospital until then as all the hospitals in her area had been destroyed by air strike missiles and also couldn't afford to take her to hospital for the treatment she urgently needed.
The hospital that is helping hundreds of other sick children has barely any supplies or fuel for electricity. Half of Yemen's hospitals are either destroyed or out of action due to the war meaning this hospital is one in the few who can treat the children.
"I couldn't afford to bring her until now…she probably won't make it she is too weak but too young" Abdullah Razeh, Noureldin's father. Noureldin sadly died a month after the BBC's visit.
One boy they met, 8 year old Salim, got over the illness but as his condition was so bad it has left him with lifelong effects; he can no longer walk.
Statistics suggest that the majority of UK residents have no, or little, awareness of this crisis.
"I am very surprised and shocked that someone would be so cruel to do such a thing…we should be providing them with food to help battle the starvation" Baran Pashazadeh Year 8 student
"I think that's terrible 850000 is a huge amount of children isn't it due to starvation argh it terrible we should get some charity in there like the red cross and sort it out" stated Miss Whitaker (religious studies teacher)
Charities like Save the Children and Change are fighting to save the remaining Yemini children from starvation. Nations such as the UK and the US are helping to stop the Houthi rebels by helping them through arms sales and technical assistance.
By Angelique, Year 8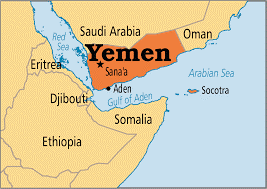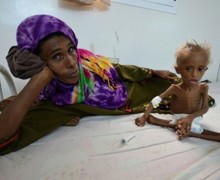 The burden of cancer - March 2020
The burden of cancer
Cancer is a generic term for a large group of diseases that can affect any part of the body. Other terms are malignant tumours and neoplasms. One defining feature of cancer is the rapid creation of abnormal cells that grow beyond their boundaries, and which can be invaded adjoining parts of the body and spreads to other organs, the latter process is referred to as metastasizing. Metastases are a major cause of death from cancer.
Cancer is the second leading cause of death globally, and is responsible for an estimated 9.6 million deaths in 2018.
Around one third of deaths from cancer are due to the 5 leading behavioural and dietary risks: high body mass index, low fruit and vegetable intake, lack of physical activity, tobacco use and alcohol use.
Even though cancer is a main killer, many people still survive it. Cancer Research UK states that cancer survival in the UK has doubled in the last 40 years. They also suggested that 50% of people diagnosed with cancer survive the cancer for 10 or more years, 2010-11, England and Wales. But what can those who lose people because of cancer do?
How you can survive the grief of losing someone to cancer:
Put up pictures of them
Talk to someone about your feelings
Try and get on with your life too – they wouldn't want your life to stop
Do fundraisers for cancer charities
Donate their unwanted items to a cancer research charity shop to support others
Don't be afraid to cry
If you feel inclined to, pray for them or speak to them still
Rather than thinking about the end of their life, think about the happy and positive life they had
Start keeping a journal of fond memories you had with them
One relative of a cancer patient who lost their battle said: "after they had gone, I felt like I was missing something." It is fine to feel this way after the loss of a loved one. You will miss their presence and the times you shared together.
If you ever feel alone again, remember the suggestions above, and always know that your memories will not disappear with them.
For more statistics and advice, visit https://www.cancerresearchuk.org/health-professional/cancer-statistics/survival
Is there an increase in poor mental health in teens? - March 2020
Is there an increase in poor mental health in teens?
Frankie, Year 8
Mental Health problems are becoming a very common issue, especially in young people. The difficulties young people face at school and at home can cause trouble with their mental health and wellbeing.
Everyone at some point in their life feels stressed or worried about school, exams, work or loved ones. But does this stress and worry always just go away?
No, it doesn't.
1 in 4 people in the UK alone experience mental health problems in their life. Mental Health is a growing concern. However, 75% of people are not getting the treatment they need to overcome their problem. This is either because of a lack of health care or because they are too frightened to speak up.
People with mental health problems often find ways to distract themselves from their mental pain and this can include drug use and self-harm. Two very hideous habits for young people to endure or feel is their only way to cope.
Mental health problems can be recognised at different ages. For example, 75% of mental health problems are established at age 18. Half of mental problems are established at age 14. This is the age when school and exams get in the way of your social life and can put a lot of pressure on you. Worrying can lead to sleep problems which affect your mood and concentration. In fact, according to government research, 1 in 10 school children suffer from mental health problems.
Secondary school student, who wished to remain anonymous, explained school and homework puts stress on her and can affect her sleep and behaviour. She finds it hard to cope with her anxiety and finds herself unable to deal with worry easily.
Anxiety and worry isn't a mental health illness and is just a part of life, but if the levels of stress increase and are not overcome then the levels of mental health problems increase too.
Mental health problems cause depression, anxiety and behaviour disorders. Is this what young people have to look forward to?
Mental health problems have increased majorly over the years and although it mainly effects younger people adults are affected too.
Another secondary school student, who wished to remain anonymous, revealed her 42 year old auntie had severe anorexia from being bullied at secondary school. That's almost 26 years ago and she is still in hospital being treated for anorexia. "I haven't seen my auntie since she went into hospital."
However the point of this is not to upset you, it is to inform you of the pain and distress that has increased in the younger generation.
If you are reading this and you are the one suffering from mental health issues then please find help in those you trust or for more information go to:
www.nhs.uk/using-the-nhs/nhs-services/mental-health-services/
https://www.mentalhealth.org.uk/our-work
https://www.cdc.gov/childrensmentalhealth/data.html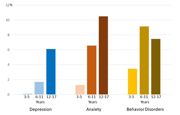 Premier League Worries Over Coronavirus: What Does It Mean? - March 2020
Premier League Worries Over Coronavirus: What Does It Mean?
We've all heard of the Premier League. The fast flowing, brutally competitive contest shines its light to the furthest corners of the globe. The legends that graced the game of football in the Premier League leave a legacy behind that we admire. But the Premier League is special. What other leagues fill every seat in the stadium? What other fans come up with hilarious chants on the spot? The passion for the game is immense in the Premier League, but with doubt about the coronavirus looming in the air, could the rest of the Premier League season be in jeopardy? Could we really be watching our teams play in empty stadiums? Many think not, many hope not, but many are unsure.
Last year the average attendance of Premier League matches was over 38 thousand. That's a lot of people. A disease like the coronavirus could spread effortlessly through a noisy crowd. This is the main reason officials are worried. All it takes is one infected fan to walk into that stadium, and it creates a ripple effect of the disease, spreading through the stadium. The BBC assure us that 4 out of 5 people that get the coronavirus will only experience mild symptoms. This is reassuring, but if the football world can prevent the outbreak, it is better contained than released. We'd hope that the European football board are taking this matter seriously, and it seems they are. According to Talksport, coronavirus was discussed too by European football's governing body UEFA at its executive committee meeting in Amsterdam on Monday 2nd March, and it's likely to be raised once again on Tuesday 10th March when President Aleksander Ceferin faces the media at a press conference. Express tells us another board member Alexey Sorokin stated: "No – we don't sense any panic. None whatsoever"… the focus (of the meeting) was obviously not on coronavirus. Right now, the situation with the Euros is stable. I think we need to assess the situation as it develops." The threat of the coronavirus has not gone unnoticed in the football world. But what would a season behind closed doors actually mean?
Every Saturday afternoon hundreds of thousands of people leave their homes to patriotically support their teams. Rain or shine, fellow fans look forward to a good day of football and all the excitement that follows. At precisely three o'clock, the whistle blows, and the match is underway. Come quarter to four and your team has played half a match. By the final whistle you're either happy or disappointed, but either way it should have been a good day out. Now imagine none of that. No songs, no build up, no one to cheer on the players waiting to perform. That is potentially how it could end up. A deathly quiet stadium filled with no one but the players and the staff. A goal is All in all, a Premier League season behind closed doors would be a controversial decision. Fans across the world would be extremely disappointed, and many people may believe Premier League football loses a thrill and atmosphere it has had for 132 years. The English League is the oldest and arguably the most exciting league in the world, so let's hope that it stays like this and continues to thrive as a sensation throughout the world. So, football fans stand united waiting desperately for hope that the Premier League will continue forth and survive through the menace of the coronavirus.
By Luke, Year 8
Sexism: today's social injustice - March 2020
Sexism: today's social injustice.
Sexism. The unfortunate truth is that the society we live in today is still not equal. Both men and women are stereotyped against, there is a pay gap and equality is an aspiration - not a reality.
Can you think of a gender stereotype? A gender stereotype is a generalised view or preconception about attributes or characteristics performed by women and men. A gender stereotype is harmful when it limits women's and men's capacity to develop their personal abilities, pursue their professional careers and make choices about their lives. Gender stereotypes are particularly enforced in schools and social media. An example of wrongful gender stereotyping is the failure to criminalise rape based on the social perception of women as the property of men, and the failure to effectively investigate, prosecute and sentence sexual violence against women based on, e.g., the stereotype that women should protect themselves from sexual violence by dressing and acting modestly. Men can also feel afraid to step forward and speak out about their own stories due to the conception that showing vulnerability, or weakness is shameful in men. It takes a lot of courage to speak out, and men shouldn't have to hide their experiences because society has unfair, unrealistic expectations.
Wrongful gender stereotyping is a frequent cause of discrimination against women which I'm sure we've all witnessed in our everyday life. A contributing factor in violations of a vast array of rights such as the right to health, adequate standard of living, education, work, and freedom from gender-based violence. A common gender stereotype is that women and men can't play certain sports. A woman bodybuilding is controversial; a man playing netball is almost unheard of. Gender stereotyping is real. It's up to us to abolish it from our lives.
Let us assure this article does not intend to blame the male gender for the unfair society that we live in to this day. The true fact is: sexism involves all people no matter what gender what race what religion. Women refusing to stand together against the eternal judgments and oppression due to the lack of support and bravery we are given. We are left afraid, ashamed, embarrassed to speak out against the hate. The hate that some seem to turn a blind eye towards is currently evolving into the 'norm' of our society which crumbles our world back to the patriarchal lives we have journeyed so far away from. Yet here we are discussing issues on whether or not a girl can join in a football match or whether a boy can wear a skirt without broadcasting being 'gay'. It's simply an embarrassment that this remains the reality of 2020. The list of analogies continues for eternity going to extreme lengths that we can't seem to escape. Uniting together is the first step to making any improvement from here. Uniting together as a whole is the most important priority we should have. We need to take action. End discrimination.
Throughout the sporting world, it is clear to see the gender division in multiple aspects, from matches and games on TV, to the amount each gender gets paid for simply doing their job. For example, in 2014, the US Men's Football Team placed 11th in the World Cup and each player earned themselves $9 million. However, in 2015, the US Women's Football Team won the World Cup and each player only earned $2 million. We did a survey in school and 60% of the boys, 80% of the girls have felt that their gender has come in the way of an opportunity, whether that opportunity be a sport or school or life in general kind of thing.
Sexism. The unfortunate truth is that the society we live in today is still not equal. Both men and women are stereotyped against, there is a pay gap and equality is an aspiration - not a reality.
Written by Amelia, Bella and Mia
Year 10 Editors
Can You Beaver-lieve It? - March 2020
Can You Beaver-lieve It?
By Elsie Year 8
During spring 2020, the lead ranger for Haslemere in the national trust (David Elliott) will be reintroducing the European beaver to Valewood, Haslemere, UK. He is doing this to improve ecosystems in Surrey and to give nature more opportunities to thrive and, in some places, recover again.
£50,000 will be given towards one breeding pair of beavers and the 15-hectare, fenced enclosure. Valewood is a series of meadows, streams and woods that will give the beavers a place to thrive. The money has been coming in from the National Trust and Blackdown and Hindhead supporters, who have already made generous donations.
Valewood is thought to be a good environment for the beavers even before they arrive. There are two main streams that run straight through their enclosure and many trees that they can fell. Not many people realise that the European beavers do not eat fish because they are herbivores; they coppice the trees to be able to eat the new shoots that grow out of them. The beavers also don't need very high flowing rivers, so the two streams are perfect for these mammals.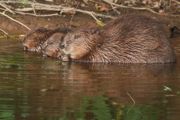 The beavers are so important to the ecosystems because they make sure that little to no flooding happens and they create remarkable wetland habitats. Not only will the beavers help the look of the landscape, other animals will benefit from having the beavers there. Some animals that will benefit are:

- amphibians such as frogs, newts and toads
- birds like Water Rails, Moorhens and Fly Catchers, Nightjars and Night gales
- as well as invertebrates and reptiles like Grass Snakes and lizards.
The breeding pair will hopefully produce kits and stay with the parents for the next two years, before going back to where the parents came from (River Tay, Scotland). The kits will then be rehomed to another reintroduction site.
A part of the National Trust's strategy is to restore a healthier natural environment and improve 25% of their land for wildlife by 2025; the beavers are really contributing to this! They have been absent in the UK from the 16th Century onwards and some say that they deserve to return to their natural habitat because they are so helpful.
To encourage public awareness, the public will be allowed to walk through the two main footpaths and dogs will still be allowed in the enclosure under close supervision or if kept on leads. Hopefully there will be education plans telling the younger generation more about how important our ecosystems are and how to help them.
Exeter University are going to help David and his colleagues to monitor the beavers so that in the future there can be more reintroductions (other than in Honeycutt, Devon) for these amazing mammals.
So far there have not been many objections towards the beavers being in Valewood, making the overall response very positive. "Yes, it's a good idea because they are not a part of the ecosystem and need to become a bigger part of it" said local student, Ellie Grant.
"It's amazing, because they are helping the ecosystems thrive and also providing a home for other animals" stated another local student, Roberta Bartlett.
As a young person myself, I believe that having the beavers will encourage more action to be taken towards climate change, but it also makes me feel positively about almost extinct animals and how we have not lost hope on keeping these incredible, water engineers!
Are Dogs Really Dangerous or are owners treating them ruff? March 2019
Are Dogs Really Dangerous or are owners treating them ruff?
The dangerous dog act is a law that stops all dangerous dogs being allowed in the UK. In 1991, the Government introduced this law because apparently too many people were getting hurt due to these dogs. Four types in particular were identified by the Act: Pit Bull Terrier, Japanese Tosa, Dogo Argentino, and Fila Brasileiro.
Now, let me ask you something. Is it the dog that trains itself to be bad or the owner?
Equality is important, even in dogs. It is said that the Government do not refer to the dogs as their breeds; they are called 'type'. That is just cruel. Would you like to be called 'that' or 'type'? No, I didn't think so.
However, I know that if they get rid of the law people would live in distress. They believe that if they get rid of the law, it means there is a higher risk of a human population decrease. It won't be a major decrease but there is a chance. There are always going to be people who despise dogs but there are also people who love dogs. An anonymous person is quoted as saying: "I love dogs but I would hate one of my family members to get hurt."
People are moderately similar to dogs. How? I'll tell you. We get angry and if it gets out of control we have to go to anger management classes or therapy. Why when a dog gets angry, because of their past or owners, they get put down? It's not fair!
When reporters asked a young girl, Poppy J, the question of 'Do you think dogs are dangerous?' she replied: "I feel as though each dog can be really well behaved if trained in the correct way. However, if this does not occur, they can become what the government think is dangerous. The majority of the time it isn't their fault that they're dangerous because they have been treated critically by mankind"
There is also Rosie H who believes "Some dogs have instincts to hunt and kill which is dangerous, but if dogs are trained from a young age, they can
be good. In some respects I think the dangerous dog act could let the ban slide, because it can be the way they are treated, and if they are trained, they can be tamed. However, if the banned dogs have very strong instincts, they could be very hard to train and be a threat. For that reason I think the DDA (dangerous dog act) should stay in place, or make an exception and make a law which says the dogs must have a special type of training."
"When the dog bit me, it was like a tap turning on" said Claire Ryder, 24, who was attacked by a vicious bull terrier on the 5th of March 2019, noted Teesside Live. The dog left her with a fatal lip injury which led her needing plastic surgery. This serious incident is one example of the need for the DDA law to be present today.
A dog's mind-set and behaviour depends on their life at the moment and their past. Treat a dog bad, it comes out bad and vice versa. In conclusion, I feel that the DDA was a bad idea, to a certain extent. If they were more lenient, a higher amount of people would be support the ludicrous law. On the other hand, the DDA was a necessary law. This is because in 2005 nearly thirty people were killed or fatally hurt by one of the 4 dangerous dog breeds.
Report by Hannah, Year 8, 6th March 2019
Article 13: The End of YouTube's Golden Age? March 2019
Article 13: The End of YouTube's Golden Age?
Article 13, a term stating copyright laws that are enforced more. The term is that copyrighted videos, songs, photos and material of the like will be fully removed from content sharing services, like YouTube. This can affect a huge amount of gamers streaming and YouTubers jobs on the site. Also, it can affect advertising, jobs and people's liking of video-streaming sites.
YouTube and many other people on the site were trying to stop this, as they were sure that they would lose a couple thousand views and will possibly fail to keep up with the YouTube algorithm, meaning it should change. YouTube's Twitter account has been posting multiple links to petitions to have the terms of Article 13 changed.
One avid YouTube user, during an interview, has said "Basically, I think YouTube will just be destroyed, all YouTubers will use copyrighted material in some way, they will try and make a good video, this is how they make their money and a lot of YouTubers will lose their job and I think maybe YouTube will shut down". When the question about ad revenue came up, there was an agreement: "I believe that they will lose money because ads are an essential part of a YouTuber's career and so they could be pulled from the site, so they will lose money if Article 13 is put into effect".
Finally, advertisements, but most likely sponsorships, could be banned because of copyrighted images being used, so people would get a copyright strike.
"There is a chance that it could be near impossible to enforce, because of how large YouTube is", says a local Computer Science Teacher.
Overall, we will have to wait and see what the impacts of Article 13 are when it comes into effect.
Jericho, Year 8
Brexit: Is it going ahead? March 2019
Brexit: Is it going ahead?
Lately people have been asking the question: "Will we be leaving the EU by the 29th March?" and the answer to that is, probably not.
Mrs May has said MPs will have the ability to have a second vote on a Brexit deal by 12th March. If MPs reject her deal again, they will be asked to vote on whether they would like to leave the EU without a deal instead (they are expected to say no to this). If they do say no, Mrs May will ask MPs to vote on whether the leaving date of the 29 March should be pushed back. Mrs May has said that the latest it would go to is the end of June and that would "almost certainly" be a one-off. The most votes for leaving came from England and Wales; however, Scotland and Northern Ireland wanted to stay. After the vote, members of both anti-Brexit countries revealed that they wanted to leave the United Kingdom, become independent and stay in the EU. This would make the crossing borders a lot more complicated hence there are already protests to stop this. The Financial Times noted that "There is evidence in the polling data that a minority of Leave supporters are changing their minds about the way they voted in the referendum— notably among those influenced by the state of the economy, and younger people."
We interviewed a person, who wishes to remain anonymous, who said: "That's how we do it; we enjoy a nice and sunny beach in Spain or Southern France, come back home and vote for Brexit. Just because some "smart" politician said it will be better for our healthcare. I'm telling you: Brexit is the worst thing that will happen to us. And it definitely won't improve our healthcare, or anything else. And if it's going to be a No-Deal Brexit, which is quite likely, the UK's borders will be shut and we can't enjoy Spain's sunny beaches anymore. Oh, and a top tip: go down to the nearest supermarket and buy as much food as possible. That way you might survive Brexit."
Further to this, according to the Daily Mail, the IRA planted Explosive packages in yellow jiffy bags that were sent to Heathrow Airport, London City Airport and Waterloo station. The envelopes had a 2018 Irish postage stamp and had Dublin as their return addresses. Irish police are investigating possible links to the New IRA and Brexit. Heathrow was badly disrupted because they had to evacuate the building due to the fact that the small IED blew up and started a small fire.
The Guardian noted that Michael Bloomberg, the billionaire and former mayor of New York, stated "Brexit is the single stupidest thing any country has ever done, apart from the election of Donald Trump as US president." He then stated: "My former wife was a Brit, my daughters have British passports, so we love England – it's the father of our country, I suppose. But what they are doing is not good and there is no easy way to get out of it because if they don't pay a penalty, everyone else would drop out. So they can't get as good of a deal as they had before."
Our studies within school show that 42% of people know what Brexit is. However, 58% do not know or are not sure what Brexit is which is concerning when you consider how imminent this is. If you compare it to the voting stats which were 51.9% voted leave to 48.1% voted stay, it is fairly similar. If you add the fact that leaving was better funded and advertised than the stay campaign, you can see how we ended up here.
The Independent claims that Donald Trump stated that "Brexit will be a great thing for Britain to do" and "I thought the UK was so smart in getting out."
The final question is, how will Britain fair in the months and even years to come?
By Charlie and Balint, Year 8
The Price of Pollution - March 2019
The Price of Pollution
Plastic is becoming more and more abused in the retailing world. This means it is becoming harder to buy anything that does not contain plastic. Producers are using plastic for everything such as fruit, meat, bottles and lots more. It is even sneaking into green grocers and butchers where you would not expect to find it.
The reason why people still buy plastic is because it is lots cheaper than buying sustainable material. One example being that in Tesco a four pint plastic bottle of milk costs £1.10. Yet, if you were to buy four one pints delivered in a glass bottle, it would cost £3.24. This is a problem because consumers are not willing to pay the extra price of using glass bottles instead and then having them washed although many would prefer to use deliveries but don't because of the expense.
Some different places are trying to solve these problems by recycling plastic materials. Various schools are having competitions over which form can bring in the most milk bottle lids, (don't worry there is a purpose for this). Once the competition is over, all the milk bottle lids will be sent to Lush (a body shop) to be recycled and used as packaging. Another solution is to donate plastic bags, bottles, food containers, bins and other plastics to recycling bins. This may sound obvious but it clearly isn't because it doesn't seem to be happening. An evident solution is to support some charities such as "Plastic Oceans", a website that tries to persuade businesses to reduce their plastic usage. You can make a difference by contacting the businesses yourself and telling them the impact it's having on the Earth.
Some passionate people who want to completely get rid of plastic in their lives will struggle because even things like shampoo bars are difficult to find at overly expensive prices like a £9.00 D R Harris Arlington Shampoo bar. People are also starting to take a higher interest in soap dispensers than bars of soap which is unusual because surely people would want to save their planet?
Lots of people feel strongly about this matter including a concerned interviewee, who cares about the environment and the impact we are having on wildlife, said: "The Government should make people aware about the fine for people who are spotted littering on purpose because it would make a big difference to the current pollution situation."
Two Oceans Aquarium state that: "Plastic pollution causes great harm to the organisms big and small that encounter it. From tiny corals to majestic whales, more than 700 marine species are known to be killed either by the ingestion of plastic or entanglement - resulting in more than 100 million animal deaths a year, that we know of. Right now there are more than 51 trillion pieces of plastic in the ocean. That's 51 trillion deadly hazards that animals need to avoid."
Biologists are becoming extremely concerned about the threats it is putting on river life. This is a very serious matter and should be seen to before it is too late and the planet is ruined.
Emma, Year 8
Gender pay gap: women falling short? March 2019
Gender pay gap: women falling short?
Within modern society, the pay gap has become normality to many people, and is scarcely addressed as a serious problem. The gender pay gap is affecting woman in medium paid jobs and above. Due to sexism and gender inequality there has always been a pay gap between male and female workers. The pay gap is an issue occurring across the globe but affects high income countries the most. Which leads to the question, are woman getting what they deserve in the 21st century?
In the UK, women earn 9.1% less on average than men per hour in full time jobs which equals to about £1.32 less for women. Some surprising offenders are Ryanair who pay female employees only 71.8% of a men's wage, when they are doing the same job. Even the women keeping us safe, such as the police, get 27.5% less than male police officers.
Maternity leave is big factor that affects woman's income. Female employees get up to 52 weeks of maternity leave but most come back after 26 weeks due to financial problems in supporting their child's development. This can also lead to demotion because their co-workers will have a more developed skill set due to their time off. This leads to men being 40% more likely to be promoted just because women are expected to stay home and look after their family after giving birth.
According to the BBCs research, many women say they aren't outraged by the recently released figures because it is expected. Most companies are male dominated, so do women really have a say? Will speaking out put their job in danger or will it finally be taken into consideration?
After interviewing pupils of both genders we came to the conclusion that many people agree that the pay gap is completely unfair and should be changed. We asked the pupils what they thought of the pay gap. One of the female students stated "It's unfair because women work as hard as men do".
While the response we got from the male students was somewhat similar as they said "I hate it" and "I think it's completely unfair". Our head mistress said "women can do a job just as well as men can" but she went on to say "I believe I am equal to men in my profession as a teacher" showing she believes there is little gender inequality in teaching, especially as she holds the position of the highest authority in school. Although we have noticed that more male teachers are in positions of authority even though the female teachers outnumber the male staff.
Mr Poeti, Head of Years 8 and 9 at Woolmer Hill, stated that "Regardless of gender, the best person for the job should have the job."
As we previously recognised, the pay gap only affects jobs with medium pay and above. One example of a no pay gap company is fast food restaurants such as McDonalds. According to the business section on the BBC website, only 8% of companies have no pay gap. Also, there are 5% more women in lower paid jobs.
Back in April 2018, a group of female cross party MPs launched a campaign called #paymetoo to end the gender pay gap. For example, within the labour party there is a 4% gender pay gap. Before that, in 2017, the prime minister announced a new drive to clsoe the pay gap.
Theresa May delivered a speech in Birmingham in which she said: "if you're a woman, you will earn less than a man" as a point of injustice that needed to be fought against.
In conclusion, we have discovered no reason for a pay gap other than being in favour for men. Throughout time we have gotten so far with gender equality. Women gained the vote. Women gained the right to work. So why aren't we working for equal pay?
Gracie and Lyla, Year 8
Will women ever be equal? March 2019
Will women ever be equal?
Over the past few years, the issue of women's equality has been a current topic again due to the 100 year anniversary of women getting the vote. It is an important issue that isn't addressed enough in modern society. The problem is often addressed through sport but also happens in other jobs and industries.
Recently, a report commented, in one 7-8 page newspaper sports review, only about men - not one article was about a woman. This is shocking as so much is going on in sport at the moment to do with women, such as Laura Muir won two gold medals last weekend at the European Indoor championships.
Miss Rowley, an English teacher at a secondary school, said: "I think it seems unfair that so much funding and support is put into men's sport and not an equal amount into sport for women." Currently the women's Six Nations are running alongside the men's Six Nations. It began on February 1st and ends on March 17th. There are many websites with pages long of information on men's Six Nations rugby however female Six Nations only has a few with much less information.
One key part of gender inequality is the pay gap and in general the difference in money and funding between the two genders. For example, women who play in the women's super league get paid £26,752 on annum; however, men get paid on average £2.64 million a year - nearly 100 times the women's figure. The prize money is also very different: the USA women's team won the world cup picking up a £1.5 million reward yet the men at the same tournament took away a £26.5 million prize. That is so unfair! One reason that men get more money is that there is more coverage and there are more sponsors for men so more money is invested and tickets can cost more. This means that more money is accumulated so can go towards the prize money.
A PE teacher, Miss Bell, stated: "Males get paid more than females; there is more coverage of male sport than there is female sport. There is also a greater opportunity for males to females."
Another problem is girls at a younger age are often told they can't play rugby or even football because it is a boys' sport. This then means there are fewer women to keep the teams going and fewer young people interested in matches.
A survey showed that 40% of women in the sport industry face gender discrimination. And even more shockingly, 30% experienced inappropriate behaviour from the opposite gender, yet only 1 in 10 men had experienced it. 40% of women felt that their gender could have a negative impact in the way in which they are valued by others.
Despite all this, some sports are making an effort. Hockey has got the same priced tickets for men's and women's matches. Netball is also now being broadcast on TV and matches are selling out.
This will be a problem for the foreseeable future but it is great to see some sports making breakthroughs and hope that this continues into the future.
Poppy, Year 8
Phonophobia - Phono-what? March 2019
Phonophobia - Phono-what?
People with Phonophobia fear loud sound. It is an anxiety disorder, not a hearing disorder. Phonophobia is also called Ligyrophobia. The name "Phonophobia" originates from the Greek words for sound and fear.
This common, yet unnoticeable condition, occurs commonly in most young children but may occur in adults as well. Sudden loud and unexpected sound can cause anxiety attacks in a person who suffers from Phonophobia. People with Phonophobia may be fearful of devices that can suddenly emit loud sounds, such as alarms.
Sensory overload in relation to noise may be referred to as hypersensitivity to noise or Phonophobia. This may develop following brain injury or injury to the inner ear. Everyday sounds or frequencies may be experienced as uncomfortably loud or painful. These sounds/frequencies would be perceived as normal and comfortable by people without brain injury.
Sometimes you can notice some of the symptoms of Phonophobia. This can be, a desire to flee, intense fear of loud sounds, excessive sweating, irregular heartbeat, nausea or dizziness, a panic attack, fainting or a severe mood swing after hearing a loud sound.
There is no single, proven treatment available that can cure Phonophobia. However, popular types of therapy have proven useful in helping people cope with the symptoms of Phonophobia. Exposure therapy is when exposing the patient to the source of their anxiety or its context without the intention to cause any danger. Doing so is thought to help them overcome their anxiety or distress. And cognitive behavioural therapy is among the most popular. They can be used in combination with prescription medication to help reduce anxiety and ease stress.
One person who has Phonophobia, who wishes to remain anonymous, stated: "It can be uncomfortable and tiring. It causes less concentration and struggling to cope in loud environments. Phonophobia can affect mine and others lives, it does not give you the freedom to go everywhere you want or even need."
I wrote this article to tell others about this problem and how it affects people with Phonophobia. I suffer from Phonophobia and so do many others, I just wanted to show that Phonophobia is no laughing matter and it does affect people who suffer from it.
Have you ever considered you suffer from Phonophobia? Consult your local GP; please do not do a self-diagnosis using the internet.
Source to find out more about Phonophobia: https://www.hearit.org/Phonophobia https://www.anxietyuk.org.uk/natalie-talks-about-phonophobia-fear-of-loud-noises/.
Evelyn, Year 8
Will there ever be an end to Animal Cruelty? March 2019
Beaten, Abused and Tortured: Will there ever be an end to Animal Cruelty?
All around the globe, animals are being burnt, tortured and kept in bad conditions with no food or water – leaving them starved. Every year, over 100 million animals are killed world wide for laboratory experiments, medicines, food and cosmetics. These are innocent animals that don't deserve to be treated in this vile, monstrous manner. 2 .7 million animals are abandoned on the streets every year and it's slowly increasing due to the lack of rescue centres and adoptions happening across the globe.
The RSPCA is an organisation that is funded by donations from the British public. They rescue mistreated animals, nurse them back to full health and raise them for adoption. Regardless of this, if an animal is in the shelter for more than 72 hours (3 days) they have to be euthanized to make room for new animals in the shelter.
However, there are currently only nine shelters in the UK and there is no government funding. The charity has to raise £110 million a year. The RSPCA is so important to the UKs animal welfare system and, on average, every 30 seconds someone in the UK dials their animal cruelty helpline. 41,000 animals are taken into the shelters every year.
Another issue the RSPCA faces is that the average working salary is £13,186 more than what the RSPCA rescuers earn per year. Therefore people don't want to apply for this job because it's not really a living wage.
The first law for animal cruelty was made in 1876 and now the maximum fine for animal abuse is £20,000. The maximum sentence from the Crown Court is 5 years however from Magistrate is only 12 months.
Poppy J, from Woolmer Hill School, said that: "I think it is horrible and a disgrace and more funding should be put towards it. I think there should be harsher laws and more awareness raised to children and adults."
There is still so much more we could do to help stop this, such as: reporting cases as soon as you see it to 0300 1234 999 (the 24 hour report helpline); donating to the rescue centres near you; teaching children how to respect animals from a young age; and offer a foster home to ill, injured and mistreated animals who have been rescued from cruelty and neglect.
Would you want your beloved pet treated in such a disgusting, sickening way? Join the campaign to help end animal cruelty once and for all.
Poppy and Louise, Year 8
Equal Skills, Equal Rewards? March 2019
Equal Skills, Equal Rewards?
If I were to ask you to give examples of famous sports legends, I'm sure that most of you would with answers such as; Ronaldo, Kane, or Murray. Only a small percentage of you would answer with sports women such as; Steph Houghton, Karen Bardsley, or Serena Williams. I bet almost all of you don't even know who they are.
This is because male sports are proven to have more coverage on TV. One student said: "I try to watch women's football on TV, and it is incredibly hard to find, whereas men's football is always on the most popular channels." Stories on women's sports average 77 seconds, which is nearly 50% shorter than male focused sports stories.
Average ticket prices for a men's football match is £31 (for a standard seat). However, the average price for a ticket to a women's match is under £6 (for a standard seat). This might be because women's football has fewer views than men, but people may think the reason this is because men are better players than women. People who watch football, may think that men's football is better quality and they play better than a woman would ever be able to, which is definitely not the case, it is just that the viewers haven't been exposed enough to the female sport.
Everyone thinks that footballers get paid excessive amounts of money, which is true in some respects, but is not the case for female footballers. For instance, the average pay for a professional male footballer is 2.64 million pounds a year. This is a huge difference compared to a female professional footballer's wage, because they get paid an average of £26,752 a year! That is just over half of a male's average weekly pay.
We interviewed a student, who is a budding female football player, and she said: "I think it's not fair that men get paid more than women, but I think that the reason for this is because not enough companies are advertising women's games. If there was more advertisement, to try to get more people to watch the female footballers, more profits would be made, and this could increase the wage of the female players."
A female P.E. Teacher was also interviewed, to give her opinion on this topic, and she said: "I think there needs to be equal opportunity for boys and girls, in all sports. That goes for boys in netball, boys in rounder's etc. I think there needs to be an equal level of coverage of male and female sports on TV."
One interviewed male P.E. Teacher: "I think it could be a potential problem for females around the secondary school age, who might want to peruse a career in elite sport. They might be put off due to the financial differences."
A survey was completed to see how many males and females won the BBC Sports Personality Roll of Honour. The results were astonishing. From the 1954 to 2018, 70 people have won the award in total. 53 of them being male and a mere 17 female! This should not be this way. Does this show that males are dominating women?
This is disgusting to think that in this day and age there is still such an equality gap seeing how far we have come with diversity in communities. For years, the perception has been that males are stronger and provide better sports entertainment; this mind-set must change if equality is to be achieved. Although this is a major issue, slowly, things are improving and evening out. We hope that one day everyone will be treated equally.
Rosie and Lara, Year 8
World Book day- How can a book get a break when it's always getting checked out? March 2019
World Book day- How can a book get a break when it's always getting checked out?
World book day is a day when people can read as much as they like. People read for pleasure and satisfaction. The 23rd of April 1995 was the first world book day. People used to get together with their book clubs and read as much as they possibly could. This year, the brilliant book day is on Thursday the 7th of March.
At my school, we take world book day very seriously and competitively. Our magnificent librarian, Mrs Ewing, sets up some of the best activities such as: Battleships with books. In this activity, you have to travel around the library finding clues. Those clues help you find book titles Mrs Ewing's picked. There are also many other games to do with books.
What is World Book Day about?
"It's about promoting reading, reading for pleasure, enjoyment of books, sharing stories and recommendations. It's a celebration to highlight that books are important" Quoted Mrs Ewing.
Many people from all over the world find reading a saviour and a sanctuary. They say books relieve stress and anxiety. I one hundred per cent agree. Reading is a life skill and the more you read, the more successful you will be. Some of the most popular children's authors include: David Walliams who wrote Awful Auntie; Michael Morpurgo who wrote War horse; and Jacqueline Wilson who wrote Hetty Feather. Many young children ages 5-15 like reading books like Diary of a Wimpy Kid, by Jeff Kinney. I, myself, have read Jeff's books and I adored them. They are so easy to read yet extremely gripping.
On World Book Day you get free book tokens which allows you to go to any book store that you are able to spend your tokens at. You choose one book and use you token to pay for it. Most people would think you have to pay for the token but no! The token and book come free!
In conclusion, Woolmer Hill has an amazing library thanks to our wonderful librarian and World book day is more important than you think it is. Reading books is a great way to spend your time when you are bored or even when you need to de-stress. Remember, Keep calm and Read a book.
Hannah, Year 8, 6th March 2019
Smoking, Vaping … Brilliant or Bonkers? March 2019
Smoking, Vaping … Brilliant or Bonkers?
This article is about the dangers and the positives of smoking and vaping. In this modern day, vaping and smoking is becoming increasingly popular, but are we all aware of the consequences?
Smoking dangers…
In 1 single cigarette there are over 4,000 chemicals. Some of these chemicals include hydrogen cyanide - that was a chemical used to kill people in gas chambers and poison used on Death row we know this is in cigarettes as it is found in cigarette smoke. Also carbon monoxide is found in cigarette smoke and car exhausts; it is lethal in large amounts. Also, tar is found in cigarettes and tar creates a sticky brown substance inside your lungs. This makes fatty substances passing through the artery to stick to this wall, this causes blockages making it harder for the oxygen to travel to your brain and to your heart. This can cause heart attacks and strokes. Here are some of the harmful chemicals smokers are inhaling into their bodies. Would you like to be inhaling these? Sounds like a nice diet: rat poison, rocket fuel, batteries and poison used on Death Row. There are also over 50+ known cancers that cigarettes cause.
The positives of smoking:
· Smoking lowers the risk of knee replacement surgery.
· Smoking lowers risk of Parkinson's disease .
· Smoking lowers risk of obesity.
· Smoking lowers risk of death after a heart attack but you are more prone to have a heart attack by smoking.
· Smoking helps the heart drug Clopidogrel work better .
Zoe from verywellmind.com gave an interview about her smoking life and she said what she liked about smoking was: "the bonding I experienced with other smokers. The feeling of creating a ritual. Watching the cigarette burn and watching the smoke swirl." She also said what satisfaction she felt from smoking.
Vaping
Vaping is one of the many ways people have tried to quit smoking. But is it significantly different and better than smoking?
Vaping is the title for an electric cigarette, it contains e -liquids or juices which gives your vape a flavour. Some positives of vaping are its safer than smoking, it doesn't make your environment smell of smoke so no obnoxious odours. There are lots of flavours and vaping 360 says "endless options to choose in e-juice."
But as these e-cigarettes are so new, we are not aware of all of the dangers. But for everything in cigarettes it is suggested that they are in vapes as well but in a lower quantity so they are still very dangerous.
In a school survey, it was noted that 52.94% of people thought vaping was 'stupid' and 76.94% said smoking was 'stupid'. 94.12% said they never thought about vaping or smoking. 58.82% also said you should be 21 years old to be able to smoke. Whereas, 52.94% said the age should be 21 years old for vaping which suggests that people think that vaping is not as bad as smoking.
In conclusion, smoking and vaping have their good points but also a lot of bad points. We hope this helped you understand the dangers and positives of vaping and smoking. Thanks to the British Heart Foundation, Live Science, PubMed and Zoe from verywellmind.com for their research.
By Peter and Josh, Year 8
Stephen Hawking Remembered 2018
Stephen Hawking Remembered 2018
Hello I am Max, and this is more of WH news.
Yesterday morning, the tragic news of Stephen Hawking's death was announced.
Tributes are flowing in because of this news. Stephen Hawking had a brilliant sense of humour and a brilliant brain. His humour was very creative and was demonstrated on many TV shows, such as: The Simpsons and The Big Bang Theory.
He developed Amyotrophic lateral sclerosis (ALS), also known as motor neurone disease (MND) when he was in university which left him nearly paralysed. He spoke using a voice synthesizer by selecting letters using his cheek, he was able to communicate with others. He had a tablet computer on the arm of his wheelchair which used windows; this allowed him to access his emails, the internet and Microsoft word to write his lectures.
His science
Stephen Hawking is well known due to his scientific achievements. He discovered the black hole and discovered large amounts about them; his scientific achievements have allowed everyone to see how the universe really works. He has greatly advanced how we understand the universe.
He was obsessed with black holes and found out so many things, for example black holes would disappear and release a burst of energy equivalent to a million megaton hydrogen bombs.
He met many important people, including presidents of America and Queen Elizabeth II and many more. Barack Obama gave him the presidential Medal of Freedom, America's highest civilian honour in 2009.
Mrs Francis, Physics teacher and Head of Science said, "We mourn the loss of an extraordinary physicist and cosmologist who has paved the way for future development in the understanding of space, life and the universe. The fact that so many students know of this man shows his value to science."
Max, Year 7, Woolmer Hill School
Carnegie Award Books Announced March 2018
Carnegie Award Books Announced
Carnegie awards are awards for the best children's book and is an award given by librarians. It is a short list of eight books. These books are:
'Wed Wabbit' - Lissa Evans (David Fickling Books)
'After the Fire' - Will Hill. (Usborne Publishing)
'Where the World Ends'- Geraldine McCaughrean (Usborne Publishing)
'Rook'- Anthony McGowan (Barrington Stoke)
'Release' - Patrick Ness (Walker Books)
'Saint Death' - Marcus Sedgwick (Orion)
'The Hate U Give' - Angie Thomas (Walker Books)
'Beyond the Bright Sea' -Lauren Wolk (Corgi)
The books that are nominated have to be read by the Judges. Normally there are twenty books but they narrow it down to eight books at this stage. Today, on the 15th March, the short list came out. Some children read some of the voted books (well as many as they can) and they have to say what they think about those books they've read. Students can meet weekly to discuss their opinions of the books and enjoy a biscuit or two.
Woolmer Hill School will compete against other local schools on the 13th June. They will be the host school for the first time in a few years. The Librarian, Mrs Ewing, is very excited about this event.
Alice and Leo, Year 7, Woolmer Hill School
International Womens Day March 2018
International Women's Day
International women's day is a day celebrated by many women and men all over the world. It's a celebration of all the challenges women have overcome throughout history.
The first international women's day ever celebrated on March 8th was in 1914. Women have done many things throughout history to campaign for equal rights between men and women. Women's inventions have not always been recognised either:
Women's inventions include :
Kevlar (which is used in bullet proof vests) invented by Stephanie Kwolek, Monopoly (A popular family board game) invented by Elizabeth Magie,
Wind screen wipers invented by Mary Anderson.
Caller ID invented by DR Shirley Ann Jackson
And computer software invented by Grace Hopper. She also popularized the term "de-bugging" when a moth was removed from inside her machine.
As well as these many inventions women have been fighting for equal rights by taking part in marches and protests, for example: In 1908, fifteen thousand women went through New York City demanding shorter hours, better pay and equal voting rights. Later, in 1911, for the first time international women's day was celebrated in Austria, Denmark, Germany and Switzerland on March 19. In 1914, there was a march from bow to Trafalgar Square for women's suffrage. Sylvia Pankhurst, the leader of the suffrage, was arrested on her way to speak in Trafalgar Square.
One of the most well-known women who campaigned for women's rights was Sylvia Pankhurst: Sylvia Pankhurst was the daughter of a suffragette co-founder.
A suffragette was a group of women who fought for women's rights in the late 19th century. While she was working for the suffragettes she designed banners, flags, decorated halls and spoke to large audiences. In 1906, Sylvia went to prison for the first time, in prison she was force fed and spent weeks and months on sleep , thirst and hunger strikes.
During this time women would wear the colours white, green and purple: this is so any suffragettes could easily recognise each other and talk about women's rights. They usually wore these colours using jewellery as they were discrete. There are many campaigns for women's and girls' equality, including: WAGGGS, he for she, and 50/50:
50/50 is a campaign for actresses and actors to be represented in equal numbers that has been active for the past two years. Actresses and actors such as Dame Penelope Wilton, Olivia Colman, Charlie Murphy, Rebecca Front and Emma Watson are actively working to help.
A South African politician who acts as United Nations official, and the Executive Director of UN Women, made a speech about 50/50 to the Chatham House Members, and stated: 'No country in the world has achieved gender equality.In fact, we are alarmingly unequal.'
Emma Watson, who also made a speech, stated: 'When at 14 I started being sexualized by certain elements of the press. At 15 my girlfriends started dropping out of their sports teams because they didn't want to appear "muscly". When at 18 my male friends were unable to express their feelings. I decided I was a feminist and this seemed uncomplicated to me. But my recent research has shown me that feminism has become an unpopular word.'
We interviewed teachers and asked them what they thought about the reasons 50/50 is campaigning. Their feelings were very diverse. Miss Collins, a history teacher, stated she understood the need for the campaign, but was "a little conflicted."
One of the school's maths teachers, Mrs Taylor, said "I think it's sad that there is even a need to campaign. I have two daughters myself, and I would expect them to be paid as much as any man!" Also, one English teacher commented: "it is a really important reason they are campaigning."
From the 50/50 campaign, we can infer that this fight has been happening for a long time and is still a divisive topic. The suffragettes fought for it, Emma Watson and 50/50 are fighting for it. One thing is for sure, the war for equality is not over.
Lizzie and Katie, Year 7, Woolmer Hill School
Orchestra Day and Young Musician of the Year 2018
Orchestra Day And Young Musician of the Year.
Good afternoon this is Charlie with more of the WH news.
This is the 16th year of Orchestra day. This year it occurs today on Thursday 15th March. Woolmer Hill music teacher, Mr Matthew Nash, is running the day using his years of expertise. Year 8 pupil, Tilly, who is a violin player, commented on orchestra day saying: "It's a good experience for all. It's a great place to make new friends and helps improve your academic achievements. It is a great way to be cooperative."
Mr Matthew Nash explains that he runs Orchestra Day because "It promotes music at Woolmer Hill" and "encourages participation". Taking place in Woolmer Hill School's hall, pupils from local schools such as Shottermill, St Bart's and Beacon Hill will partake. Year 11pupil, Ruthie explains "That I really enjoy music and like watching others who enjoy it too." Another year 11, Dan, also praises the events saying: "I want to inspire others to do music as well."
Young Musician of the Year.
Also this evening, Young Musician of the Year will consist of a competition for senior solos, junior solos and duets. This is also organised by Mr Matthew Nash. Winner of Young Musician of the Year 2017, Annie, is quoted as saying "It's an amazing experience because you learn how to connect with the audience and it helps you understand how to perform." She says "I think it made solely for people to be seen, stand out and challenge themselves and most importantly HAVE FUN!"
Charles, Year 7, Woolmer Hill School
Gun Violence in schools – should guns be banned? March 2018
Gun Violence in schools – should guns be banned?
A generation raised by gun violence sends a loud message to the adults:
ENOUGH
Last year in 2017 there were 15,549 deaths which are 15,549 more deaths than anyone wanted. On average 89 out of 100 people do own a gun in America. There have been eight school shootings since the start of 2018.
Thousands of students in the United States walked out of class on Wednesday 14th March to protest gun violence- they walked out for 17 minutes for the seventeen people killed at Florida Marjory stoneman Douglas high school one month ago. The walkout began around 10.am in each time zone!
A few participants read the names of the victims of the ghastly shootings. At Granada hills charter high school in LA, pupils lay down on the football field to spell out the one word that represents their feelings to the violence- that word: ENOUGH.
The demonstrations continued throughout the day through numerous cities. Participants waved signs and chanted 'enough' as they marched through the streets and rallied in front of government buildings, including the White House.
They called on lawmakers to do something about it, before another school falls victim to the atrocities. Many children and adults have lost something from gun violence and many people are now standing up to it. Yet there may be some pros.
Terrorists are now able to access guns and bombs- so if a teacher can access guns it may save lives, for example, if a dangerous person is in the school they can shoot them. 55% of American citizens said they wanted stricter gun laws, and a mere 10% of people wanted less strict laws; one in three people wanted the law to stay the same. In the last several years, there has been a rise of those favouring stricter gun measures.
Some people think that having teachers carry guns would act as a deterrent to school shooters and terrorists to even come there in the first place. Local student, Spencer, said that he "believes a man and woman should have a right to protect their house and believes a man should have the right to defend anyone who can't defend themselves."
Although the Parkland School had an armed sheriff's deputy, this did not stop an attack as he never even encountered the gunman. Another opinion in this debate is should this even be the job of a teacher?
We have exclusive interviews from teachers and students from a school in the U.K about what they think about guns: One teacher, Mrs Gregory, said that: "No, they would not want to be responsible for having a gun, that guns should not be in schools. It's a stupid idea."
Mrs Ewing, a former resident of the United States of America, "I personally think that the gun culture in America is out of control. Assault rifles should be banned because they are designed for violence. This has been an argument for a long time and small increments should be made. They (the government) need to start somewhere with this divisive subject."
A Year 7 pupil, from Woolmer Hill, said: "When I was in America there was a shooting in Dolores Park, San Francisco where there were three gunmen who shot three people and critically injured them. This was quite shocking because I had never experienced being near a shooting before."
Another pupil gave the advice: "Don't bully or give people a hard time - sometimes the shooters are the people who are angry and lonely. They often shoot people to get rid of and cure their frustration. Remember you don't know what people will be going through at home."
As American politicians continue to debate this topic, the fate of gun laws hangs in the balance.
Harvey, Max, Cassius and Balint, Year 7, Woolmer Hill School

UK Teacher Shortage 2018
UK Teacher Shortage
This week the government have been discussing the topic of a teacher shortage in the UK. There is a lack of teachers in Britain because the demand is too high for the teachers so they are leaving the profession. As the number of pupils is growing, this is a cause for concern for the country.
From 2010 to 2012 there has been a rise by 15,500 in teachers in primary schools but in the same amount of time there has been a drop in secondary schools by 10,800 teachers.
Ofsted have even commented on the lack of teachers "pupils are part of the reason that new teachers are leaving" they also said "teacher recruitment had always been an issue"
We were talking to some of the teachers in our school to see what they think about this. Miss Rowley, English teacher, says: "I wanted to be a teacher because it's a rewarding job because you can see results of your efforts and you can be proud of pupils. You can also help pupils achieve their dreams and get their dream jobs."
Hopefully the government will resolve these issues soon so that one of the longest running professions can continue to grow.
Alice and Leo, Year 7, Woolmer Hill School