Year 9 Options Information
Welcome to our Year 9 Options Event
The process of choosing your Key Stage 4 subject options is a big step in the lives of our students and families. Many students look forward to 'dropping' the subjects they enjoyed less or were less able at and some worry that by refining down their studies they could miss out on future possibilities. We are here to guide you through the journey and all our staff are also happy to answer your questions and help with queries, please do contact them for assistance. Contact email addresses can be found here.
To assist with the process we have prepared a webpage of information and presentations along with a Guidance Leaflet that your child should have brought home. It is also available to view here. To the bottom left of this page, under Useful Links, you will also be able to quickly access our Curriculum information pages which can be used to delve deeper into subject content and specification.
Please start by watching the video from Mr Williams, explaining how the process works, what is expected and how we are here to support you.
Following this, we now invite you to explore our subject areas by selecting from the drop down tabs below; you can listen to our teacher presentations and read through on the additional information. There is lots to understand and to take in, please do not feel under pressure to make decisions right now. Making the right decisions can take thought and time and our process allows you that. The following presentation is from Mr Watkins who talks in more detail about making the right choices.
GRADE INFORMATION
You are probably well aware of changes to the GCSE system over recent years. The Government has reformed the content and structure of GCSEs to make them more challenging so students are better prepared for further academic or vocational study, or for work. GCSEs are awarded numbers rather than grades.
Please see the diagram below which shows how the numbered system corresponds to the old grading system.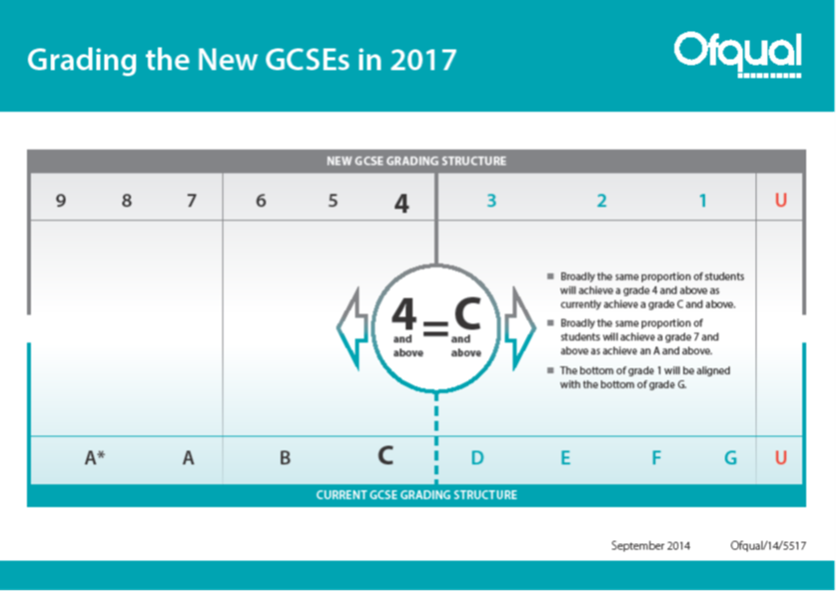 WHAT NEXT?
We will be offering two opportunities for parents and families to consult with teachers via School Cloud over the coming weeks and more information will be released about booking these appointments soon. Option forms will be given out on Tuesday 22nd March, please make a note of the deadline for their return; Friday 25th March.
The Pathways
English
Mathematics
PSHE
Science
Core Humanities
Humanities
Modern Foreign Languages
Computing
Design Technology
Creative Arts
Physical Education
Special College Options for Silver Pathway Students