Covid-19
UPDATE - woolmer hill school will re-open from Tuesday 9th march
We will be operating a staggered return to school to enable students to have their initial lateral flow test - please see the letters sent home which explains which year groups will return on which day. (N.B. Monday 8th March is a planned WMAT INSET day and WMAT schools are closed to all students)
TESTING
The asymptomatic covid testing programme has been ongoing for the small number of students and staff in school throughout the lockdown.
When school re-opens fully ALL students will be offered three tests in school (3 to 5 days apart) followed by home testing kits so that they can test twice weekly at home.
Information about testing and consent forms has been sent home and can also be found on our website here.
We have also created a short video tour of our testing centre and this includes a step by step tutorial on how to do the test.
UPDATED DFE INFORMATION GUIDE FOR PARENTS
The DfE guidance for parents and carers about schools reopening was updated on 24th February 2021. The full document can be found by clicking here.
WEARING OF FACE COVERINGS from 8th march 2021
The latest government guidance states that
"In schools and colleges where pupils and students in year 7 and above are educated, face coverings should be worn by everyone (unless exempt) when moving around the premises, outside of classrooms, such as in corridors and communal areas where social distancing cannot easily be maintained.
In these schools and colleges, we now also recommend that face coverings should be worn in classrooms and during activities, unless social distancing can be maintained. This will not apply in situations where a face covering would impact on the ability to take part in exercise or strenuous activity, for example PE lessons. Face coverings do not need to be worn by pupils or students when outdoors on the premises.
The wearing of face coverings in classrooms is being introduced for a limited time until Easter. It will be kept under review and our guidance will be updated at that point."
From Tuesday 9th March, we will follow government guidance and strongly recommend that all students at Woolmer Hill School wear a face mask when in classrooms, and must wear them in communal areas.
Face masks must be plain blue, black or white in colour. The mask must be kept in a ziplock plastic bag when not in use. Reusable face masks should be washed frequently, and disposable ones replaced daily. Any disposable face masks worn to school on public transport must be disposed of at the entrance to the school, and a fresh one worn whilst in school.
Safe wearing of face coverings requires cleaning of hands before and after touching – including to remove or put them on – and the safe storage of them in individual, sealable plastic bags between use. Where a face covering becomes damp, it should not be worn and the face covering should be replaced carefully.
Students must not touch the front of their face covering during use or when removing and must then wash their hands before and after.
The World Health Organisation have a video aimed at children to demonstrate how to wear and put on/take off a face mask safely. Please watch the video here.
THE COUNTRY IS still IN NATIONAL LOCKDOWN
The latest government guidance on the lockdown can be found here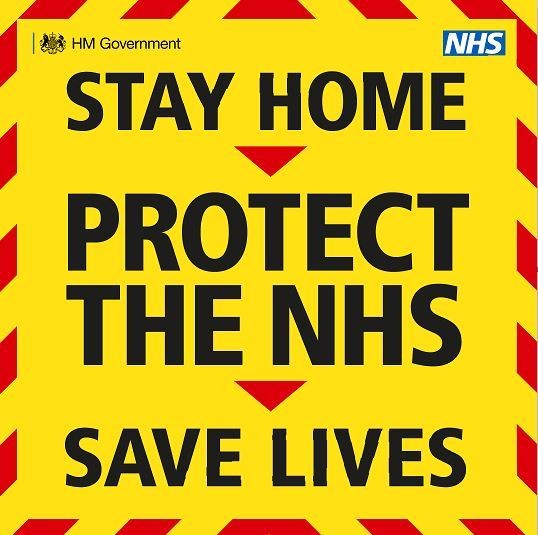 SAFETY FIRST
We are committed to keeping our school community as safe as possible during this period. We require parents to read all of our communications carefully for full details of our plans. Our risk assessment and key policies related to Covid-19 can be found in the document section below. Our risk assessment is reviewed weekly and will be updated whenever government guidance changes or whenever we feel it is required.
If parents need to communicate with us specifically about Covid, e.g. to inform us of self-isolation, symptoms or test results, then please use this dedicated email address: covid@woolmerhill.surrey.sch.uk
SYMPTOMS & TESTING
The main symptoms of Coronavirus are:
a high temperature
a new, continuous cough
a loss or change to your sense of smell or taste
If your child experiences any of the above symptoms then they need to self-isolate at home for 10 days, and all household members and anyone in your support bubble needs to self-isolate at home for 14 days. A test should be arranged as soon as possible and only if the test comes back negative can you stop self-isolating. Please click here for information about how to get tested.
Please see PHE letter for parents for further information about symptoms and when to get tested by clicking here
Do not send any child into school if they have any of the above Covid-19 symptoms.
If your child were to develop the above symptoms whilst at school parents will be contacted and your child will need to be collected from school immediately.
Please see the full government Stay at Home guidance by clicking here
Please see NHS advice on symptoms here
TEST AND TRACE
It is crucial to engage with the NHS Test and Trace service should you receive a positive result or should you be notified that you have been in close contact with a positive case.
Details of the NHS Test and Trace Service can be found here
HANDS, FACE SPACE
Please watch the government's information video by clicking here
VISITORS TO SCHOOL
During National Lockdown no visitors will be allowed on site - when school reopens only essential/emergency visitors will be allowed on site.
No visitors are allowed to access the school site without a pre-arranged appointment, and appointments should only be in the case of an urgent or essential issue. All visitors to the school with an appointment will be expected to wear a mask when on school site and when they arrive at reception will be asked some Covid screening questions, they will have their temperature taken and will be expected to sanitise their hands.
A visitor risk assessment and the screening questions are available in the documents below.
OTHER USEFUL SOURCES OF INFORMATION
Please see below for links to some useful sources of information:
SUMMARY OF ROUTE OUT OF LOCKDOWN
(taken from Covid-19 Response Spring, published 22/02/21)
Please see summary document by clicking here