Admissions Information
Applications for admission to Woolmer Hill are managed in accordance with Surrey's coordinated scheme on Secondary admission. Applications for Secondary school must be made by 31st October of each year. Places at Surrey Secondary schools will be offered on the basis of the preferences that are shown on the application form. Parents will be asked to rank up to six preferences and these will be considered under an equal preference system.
The school intends to offer up to 180 places for September 2020. However, children with a Statement of Special Educational Needs (SEN) or Education, Health and Care Plans (EHCPs) that names the school will be allocated a place before other applicants are considered. In this way, the number of places available will be reduced by the number of children with a statement that has named the school.
Our determined Admissions Policy for 2020-2021 is published below.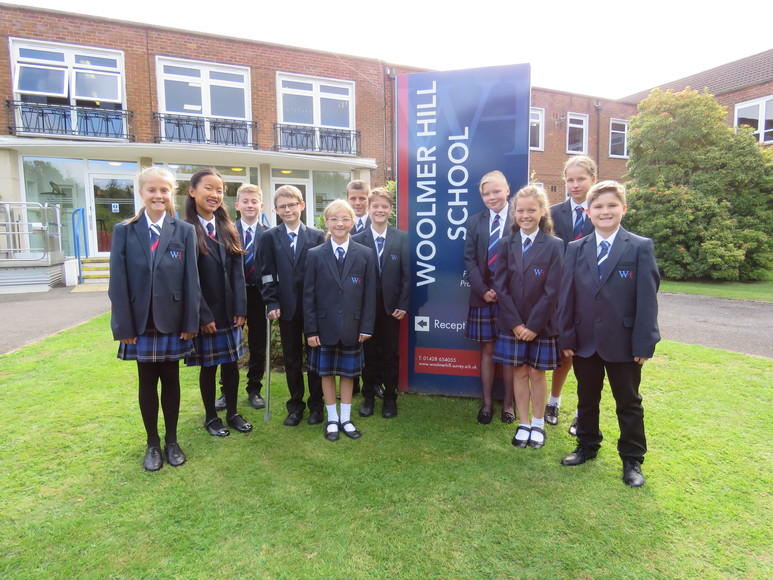 IN YEAR APPLICATIONS
Applications for places outside of the normal application process can be made by contacting the school on 01428 654055 or email admissions@woolmerhill.surrey.sch.uk Please also see the Surrey website below for further information about in year admissions and an application form:
https://www.surreycc.gov.uk/schools-and-learning/schools/school-admissions/in-year-admissions
Our admissions policy for September 2020 admissions is below.
APPEALS
School admission appeals timetable:-
In year or immediate entry appeals
Appeals resulting from in year admission applications will be heard within 30 school days of the appeal being lodged.
Appeals for September 2020 resulting from year of entry or transfer applications:
| School | Offer | Appeals lodged by | Appeals to be heard by |
| --- | --- | --- | --- |
| Secondary | 2 March 2020 | 30 March 2020 | 16 June 2020 (40 School days) |
NB: Appeals will not start being heard until after the relevant closing date has passed.
Appeals lodged after these dates will be heard within 40 school days of the appeal deadline or 30 school days of being lodged, whichever is the later date.
Appellants will be sent notification of their appeal hearing at least 10 clear school days in advance of the hearing. Appellants will be sent a copy of the school's case 7 clear working days in advance of the hearing.
Appellants must ensure that any further evidence not included with their initial appeal, is received by 5pm on the day preceding three clear working days prior to the appeal hearing date. Any additional evidence or information received after this date might not be considered at the appeal hearing.