Extra Curricular Activities
We place much value on the experiences that our students get beyond the classroom. Our extensive extended learning programme consists of lunchtime and after school clubs, enrichment days and residential trips.
Every term students are given a clubs programme which details what clubs are running that term, when they are and where students need to go.
The school's programme has both variety and excitement and ranges from the extensive sports programme to include a Journalism club, Jazz band, Drama club and many, many more. These clubs are complemented by our outstanding Learning Resource Centre which is open daily at both lunchtime and after school. It offers a wide range of books alongside a modern computer suite.
Many departments offer support to students completing GCSE courses with revision and support sessions running most nights after school.
Alongside all of the clubs, the school has a number of celebration assemblies and evening events. With the Young Musician of the Year proving to be a hugely popular event year on year, the school has also produced outstanding shows such as Oliver, Wizard of Oz, Cabaret, School of Rock! and most recently Our House.
Please see the latest Extended Learning Booklet below
Activities Week
We have a whole school Activities Week each year in July which involves a range of activities for each year group.
Year 7 - A week at Blackland Farm camping and participating in a range of outdoor and team-building activities.
Year 10 - Work Experience week
Years 8 & 9 - A number of community and enrichment activities
Summer 2021 Activities week details will be issued in the Spring term 2021.
Enrichment Opportunities
Enrichment opportunities take place throughout the academic year. They can take the form of residential trips, day trips, activities during the school day, and activities that take place after school or at lunchtime.
Recently our students have been able to enjoy activities such as Road Users Awareness Day, a pantomime in Guildford, a trip to the Art galleries in London, a trip to see "The Curious Incident" in the West End, a visit to British Airways, a trip to Thorpe Park to learn about the marketing mix ... and many more.
Such activities are also complemented by the school's residential trip opportunities. Students in Year 7 are offered the chance to attend the annual Blackland Farm Camp in the summer term. Here they take part in a wide range of new activities such as kayaking and abseiling. In addition, in the last three years there have been many residential opportunities for all year groups, for example; Holland for the jazz band tour, Iceland and Normandy. Students have also recently visited China as part of our International School status exchange.
With such a wide variety of activities on offer, Woolmer Hill certainly aims to complement your child's outstanding educational experience with enriching and inspirational life experiences.
Trips
A number of residential trips are organised throughout the year.
These range from the regular fixtures of our annual Year 7 Outdoor Pursuits camp in Sussex, to the French activities trip to Normandy, or the Geography/Science trip to Iceland.... and many more.
BLACK FOREST 2019
BARCELONA 2017

ICELAND 2015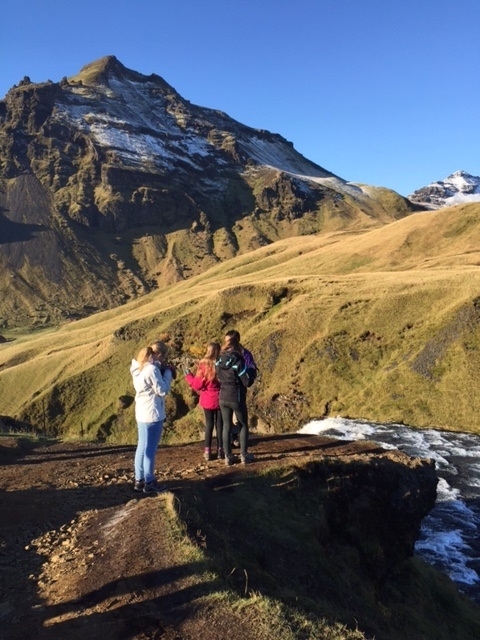 EUROPA PARK JAZZ TRIP